Be a Volunteer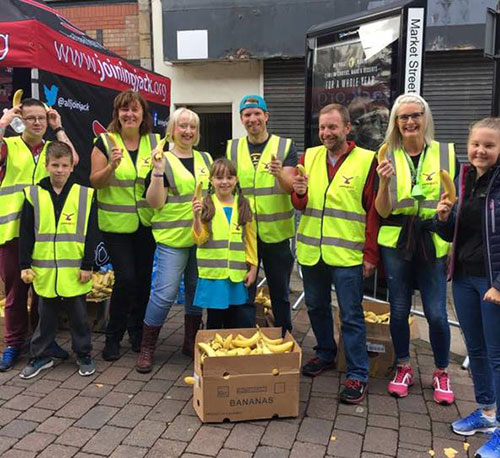 The Wigan 10k wouldn't be the same without all our fantastic volunteers.
We have a team of around 80 on the day who give up their time to help us ensure everything goes without a hitch. As a charity we rely on our amazing team to make us one of the best running events around – we couldn't do it without them.
Our volunteer roles range from marshalling the course at the start and finish line directing runners and keeping the route clear of crowds, to keeping our runners on course through the picturesque sights of Mesnes Park. We also have a team managing the baggage area in the town centre and handing out goodie bags, water and refreshments to our finishers.
2019's race will be our super seventh and takes place on Sunday, September 1st and we are targeting a fantastic 4,000 runners - so we are going to need even more pairs of hands than ever helping things run smoothly and of course, enjoying the incredible atmosphere that only comes with the Wigan 10k.
If you would be willing and available to help this year it would be fantastic to have you involved. We will need volunteers from 8.30am on the day of the race, until approximately 12.30pm but these times might be subject to slight change.
If you are interested, you know someone who might be, or if you just want a little more information, please get in touch via email info@wigan10k.co.uk – it would be great to hear from you. Please let us know as well if there is any particular role you would prefer.
We look forward to seeing you on the day! #thebestsupporters